2016 Financial Advisor Workshop: June 5-7
The Great Wealth Transfer: Engaging & Retaining Generational Families
Pepperdine University, Malibu, Ca Learn more
Why is this workshop important to the future of your business? You'll learn how to:
Keep the spouse and children as clients: Over 90% of heirs change advisors upon receiving their inheritance
Retain the assets: The majority of unprepared families lose control of their assets and family cohesion in 1-3 generations after the estate transfer
Engage new affluent clients (from competitors who are not prepared to retain them!)
Advisors typically aren't aware of what families have done to prepare the heirs to receive and manage assets . . . unless the advisor asks. To have this new inheritance conversation with the parents (typically the clients), advisors need new knowledge, new training and new tools.
Attention Advisors: How well prepared are you for The Great Wealth Transfer? Take the test!
Take a moment to answer our 10-question Wealth Advisor Self-Assessment. Then, see how well you scored (see below) and what actions to take to ensure the longevity of your business.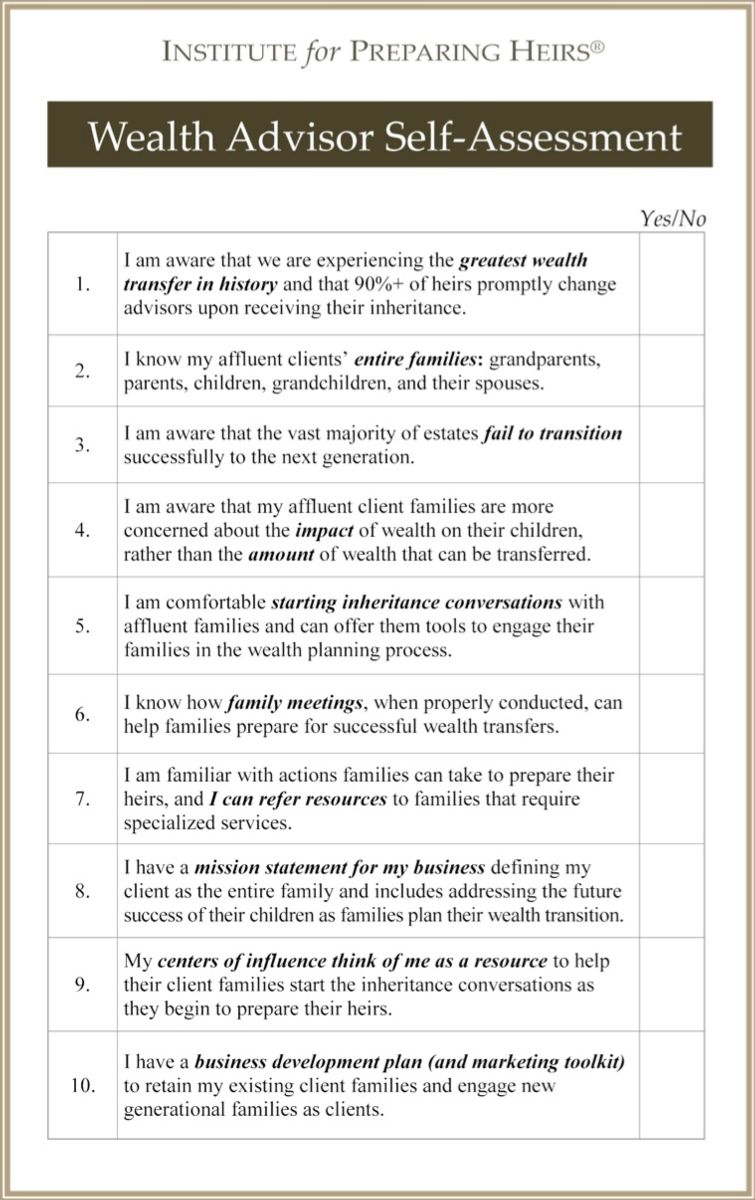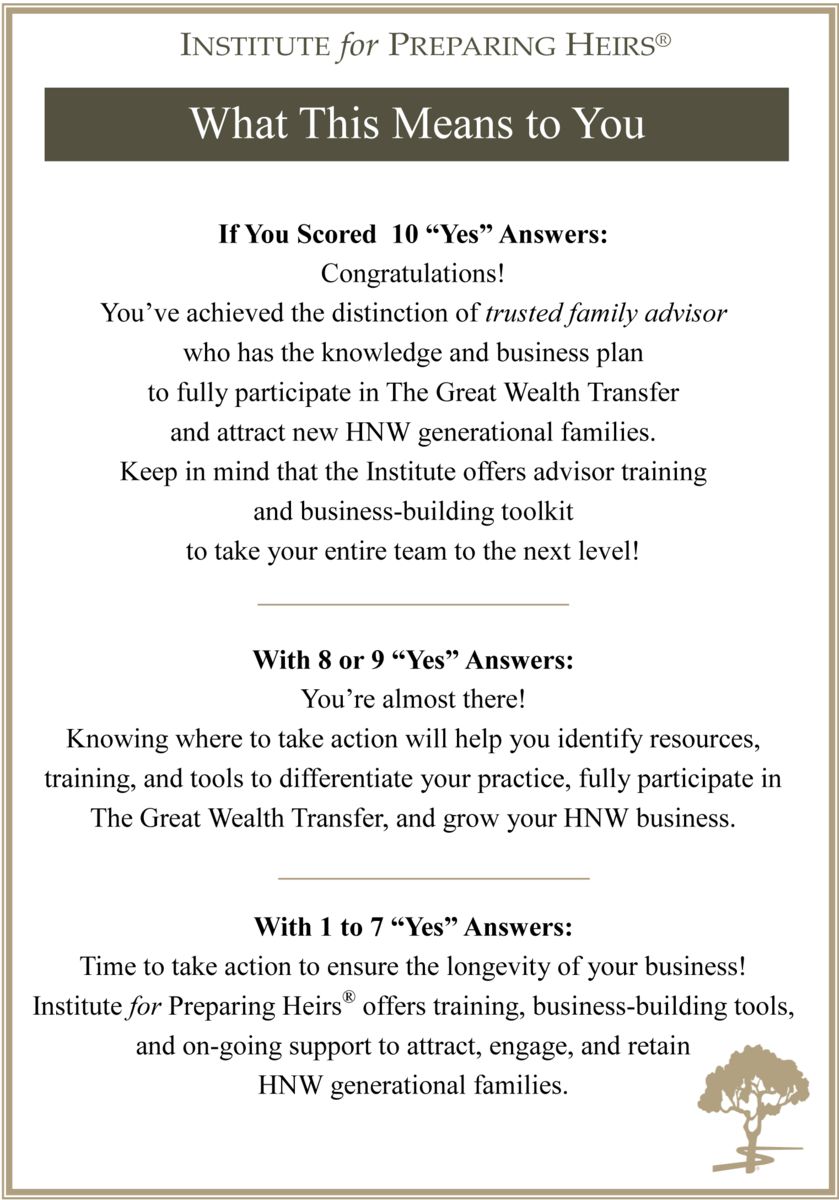 Contact Us. Or Call To Learn More. 626.389.8664